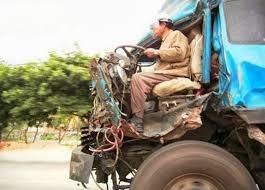 Evaporative and refrigerated air conditioning systems both have their own set of advantages and disadvantages.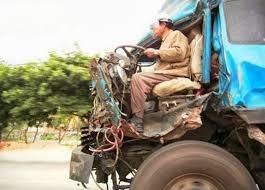 Below we explore the pros and cons and offer a solution that will make your summer for years to come.
Evaporative Cooling Benefits
An evaporative cooling system only needs electricity for its fan and water pump. Therefore, the air-conditioning unit uses less power than most cooling systems.
An evap unit uses a more natural process to keep your truck and cabin cool, all it requires is a full tank of water
Evaporative Cooling Limitations
Evaporative units are not ideal for humid areas and can be influenced by rainy periods.
Their coolers require more than most alternative air-conditioning
They have basic air filtration systems and so many airborne contaminants are not captured
Cabins can become musty due to high moisture levels in fabric
A window needs to be left open to allow for the free flow of air in and out of the cabin
Require water tank to be topped up after an overnight use, which can be a scarce commodity in some parts of Australia.
Refrigerated Cooling Benefits
A refrigerated cooling system will keep you cool and comfortable in all weather conditions
Refrigerated air-conditioners allows you to assign different temperatures to suit you.
The cooling system removes humidity from the area
Refrigerated system has a very effective filtration system
Refrigerated System Limitations:
A robust system like a refrigerated cooler requires more energy to function. However, there are Lithium powered air-conditioning options that has all the benefit of both worlds.
The refrigerated cooling's outdoor unit like the ICEPACK can be noisy. DC Lithium powered refrigerated air-conditioning units overcome this
Should you get an evaporative or refrigerated cooling system?
If you were after a versatile system that can keep you comfortable in all of Australia's climate conditions, then the recommendation would be a refrigerated cooling unit.
If you want the advantages of both Evaporative and Refrigerated for cabin cooling, then Lyons Piccolo Lithium Battery powered splitter bunk air-conditioning unit is the answer.
The Piccolo innovation has truck cabin or bunk cooling benefits beyond most systems on the market:
A fraction up front cost than other systems
Lithium powered system, saving you money on fuel on ongoing running costs
Eco-Friendly unit that's energy efficient
Quiet and peaceful for a better night sleep
Inbuilt option to run on 240v. Plug in and save
Compact components requiring less effort to find room to install
Less maintenance with the option of doing it yourself
Tried and tested system used in standalone and fleet trucking industry
Having an expert who can help make the right decision can be invaluable. Lyons is the "Largest Independent Automotive & Electrical Wholesaler and Installer", specialising in air-conditioning, filtration and pressurisers.
Call us now on (08) 9259 7777 or email enquiries@lyons.com.au and speak to one of our experts to make sure you keep safe and comfortable this summer.
https://www.lyonsaircon.com.au/wp-content/uploads/2019/02/Truck-Funny-1.jpg
190
265
Emmanuel
http://www.lyonsaircon.com.au/wp-content/uploads/2017/06/Lyons-Logo-Dark-300x111.png
Emmanuel
2019-02-15 14:25:52
2020-04-24 08:59:58
Surprisingly, Is Evaporative or Refrigerated Cooler?