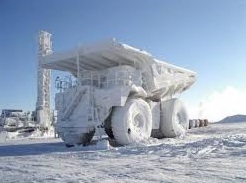 For those in the mining game, especially in remote locations where the weather is extreme, having your air-conditioning fail is a major issue.
It stops work, affects safety and creates all sorts of headaches costing mining millions in down time, productivity and idle resources. Yet it can be prevented by minor yet essential maintenance.
An air conditioner's filters, coils, condensers and evaporators require regular maintenance for the unit to function effectively and efficiently throughout its years of service. Neglecting necessary maintenance ensures a steady decline in air conditioning performance while energy use and cost of repairs steadily increases.
Basic maintenance requires a qualified technician to:
Check for correct amount of refrigerant
Test for refrigerant leaks using a leak detector
Capture any refrigerant that must be evacuated from the system
Check for and seal duct leakage in central systems
Measure airflow through the evaporator coil
Inspect electric terminals, clean and tighten connections
Oil motors and check belts for tightness and wear
Check the accuracy of the thermostat
Clean or replace filters
The most important maintenance task that will ensure the efficiency of your air conditioner or pressuriser is to routinely replace or clean its filters.
Clogged, dirty filters:
Block normal airflow and allows contaminants to affect the system and the occupant
Significantly reduces a system's efficiency
Damage and reduce life of evaporator coil and impair the coil's absorbing capacity
Limit the efficiency of the air-conditioning requiring more energy and fuel
The benefits of clean filters:
Energy and fuel saving by 5% – 15%
Better cooling and performance
Cleaner air improving protection from allergens, contaminants and breathing problems
Protects and extends the life of your evaporator coils and other parts
Less service and breakdown
Less down time on machinery and equipment
Savings on less replacement parts and resources
Minimises risk of fire, short circuits and malfunctions
An air conditioner filter can come in the form of aluminium mesh, foam, woven polypropylene, non-woven polyester or non-woven polyester with activated carbon. Filters are available in a variety of types and efficiencies.
It is recommended to clean or replace your air conditioning system's filter on a regular basis. Filters may need more frequent attention if the air conditioner is in constant use or subjected to dusty conditions.
Lyons is of the largest suppliers and installers of OEM and custom filters for air-conditioning, filtration and pressurisers in mining, transport and construction. Our team of specialised auto electricians and air-conditioning technicians are inducted, approved, and preferred on most major sites. Call us now on (08) 9259 7777 or email enquiries@lyons.com.au and speak to one of our experts today.
https://www.lyonsaircon.com.au/wp-content/uploads/2019/02/Mining-Funny-1.jpg
183
246
Emmanuel
http://www.lyonsaircon.com.au/wp-content/uploads/2017/06/Lyons-Logo-Dark-300x111.png
Emmanuel
2019-02-15 15:02:38
2020-04-24 08:58:08
How Air-Con Maintenance Can Save Mining Millions