25 YEARS CREATING INNOVATIVE SOLUTIONS TO MINING, TRANSPORT AND CONSTRUCTION INDUSTRY AIR CONDITIONING AND AUTO ELECTRICAL PROBLEMS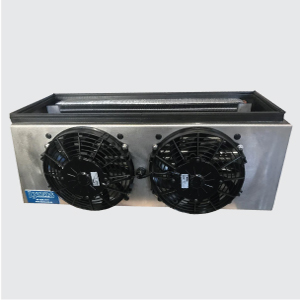 The Customer:
Onslow Salt
The Challenge:
Onslow Salt (and all salt mining) is an industry where robust quality products are required to be designed in stainless steel due to the corrosiveness of the environment that they are working in. Lyons were approached by Onslow Salt to custom built an remote condenser in 316SS for a Dozer working in this corrosive environment.
The Solution:
Lyons designed a remote mount condenser / filter drier twin fan assembly for a certain machine for this customer. Utilising two SPAL high quality fans, this high quality condenser unit is perfect for corrosive locations such as Onslow Salt.
The Result:
Onslow Salt have continued to purchase these for their machines that come in direct contact with the corrosive salt product.
Complete the form below. We'll be back to you soon
Drop in to our shop. We take all major credit cards