25 YEARS CREATING INNOVATIVE SOLUTIONS TO MINING, TRANSPORT AND CONSTRUCTION INDUSTRY AIR CONDITIONING AND AUTO ELECTRICAL PROBLEMS
Linde Forklifts Case Study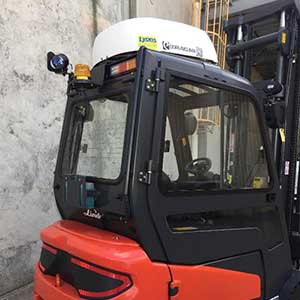 The Customer:
Linde Forklifts
The Challenge:
Linde Forklifts are trialling electric forklifts in warehouses. The forklifts require airconditioning to be installed aftermarket due to no factory option at the time.
The Solution:
Lyons installed the Corunclima T20B Rooftop Unit for this installation with an inverter supplied to convert from 80VDC to 24VDC. The Corunclima T20B Rooftop Unit provides up to 2.5kw of cooling and is a complete rooftop package with condenser and evaporator assembly all contained in the unit. The unit draws 29A at 24V (48A at 12V)
The Result:
Electric forklifts complete with cooling / heating which do not emit any diesel particulate matter into the warehouse that these units are being used in.
Complete the form below. We'll be back to you soon
Drop in to our shop. We take all major credit cards