A WIDE RANGE OF PORTABLE FRIDGES & PARTS & ACCESSORIES FOR TRUCKS & 4 X 4s
Engel Chest fridges Engel MD14F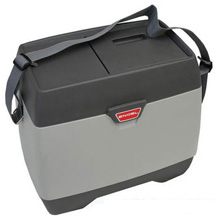 Description:
14 Litre Chest Fridge / Freezer New high dome, double door version of the MRFD-015. This unit is a totally portable yet very powerful 12 volt fridge / freezer for cars, trucks and boats. Very popular with drivers that are regularly moving from one vehicle to another and need to take their fridge with them, simply slide the carry strap over your shoulder and take your ENGEL with you. To secure this unit in your vehicle use the TSL515 and TSLPLATE. Three Year Warranty.
Specification:
Capacity: 14 Litre External dimensions: H 398 W 442 D 284 (mm) Net Weight: 11.50 Kg DC Power Consumption:
Variable from 0.5 to 3.9 AMPS Maximum Power: 12 Volt DC only. Ancillary and spare parts;
Replacement Cord: 12 Volt cord part # JCORD" Transit Slide Lock and adapter please part # TSL515 and TSLPLATE.
14 Litre, 12 Volt DC Portable Fridge / Freezer.
Code:
Engel MD14F

Complete the form below. We'll be back to you soon
Drop in to our shop. We take all major credit cards