25 YEARS CREATING INNOVATIVE SOLUTIONS TO MINING, TRANSPORT AND CONSTRUCTION INDUSTRY AIR CONDITIONING AND AUTO ELECTRICAL PROBLEMS
Alcoa Huntly LE2000 Case Study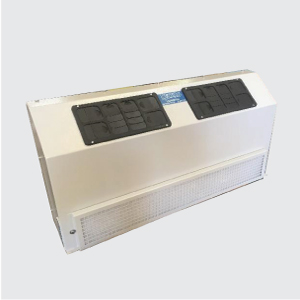 The Customer:
Alcoa Huntly
The Challenge:
Alcoa required an aftermarket custom built 6kW evaporator to go with the factory system to increase the cooling capacity in a PC3000 Komatsu Excavator. Alternative options were excessively expensive and had little spare parts back up in Australia. Alcoa requested a locally built option for this machine.
The Solution:
Lyons have a sheetmetal fabrication shop in our Kewdale facility which engineered and designed the LE2000 6kw Evaporator to suit a Komatsu PC3000. The LE2000 utilises a bus air conditioner blower pack and evaporator assembly to ensure the air into the cabin is sufficient to cool down this size cabin. The LE2000 is an Australian made product and has been made to ensure ease of servicing. This unit can also be modified to fit other cabins that require this amount of cooling.
The Result:
Alcoa Huntly have now standardised their dig fleet to utilise the LE2000 Lyons Custom Built Evaporator and the unit provides the correct amount of cooling to the cabin.
Complete the form below. We'll be back to you soon
[gravityform id="1″ title="false" description="false"]
Drop in to our shop. We take all major credit cards