Cool Tips for Mobile Fleet AC Preventive Maintenance
Like most companies that have a mobile fleet, the air-conditioning (AC) is not thought of until you need it. Like most components in your vehicle without regular maintenance it tends to break down at the most inconvenient time, thought when is it ever convenient?
Automobile air conditioning systems are complex units that include control systems, vacuum lines and a refrigerant system. It is recommended to maintain your AC system at least every 12 months. For some vehicles that are subject to constant dust and heavy use like in mining vehicle and transport heavy vehicles it is recommended a more regular maintenance schedule.
Your AC system is prone to dirt, dust and debris, which can clog the system. Airflow is so important to the performance and efficiency of your AC, it is essential your automotive Air Conditioning system is routinely maintained or checked to prevent failures and extend its life.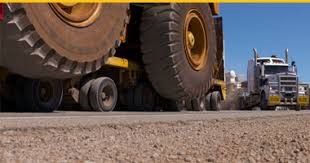 7 Cool tips for maintaining you automotive air-conditioning:
Clean the front of the condenser – Clean residues and dirt from the condenser to allow for optimal airflow.
Ensure all service valve caps are intact – They are the primary seals that protects the valve from leakages.
If it's a vehicle with airflow seals, make sure they're not missing, and that the shroud is secured.
Check clutch fan – Give the fan a hard spin by when it's cold. It should spin no more than three times. If it stops within a single turn, it may be partly locked up. If it spins very easily the clutch may be worn or leaking.
Check idle speed stability – If the idle remains rough, the cause often is a throttle body contaminated with dirt that got past the air cleaner. The powertrain computer often shuts down the A/C when idle is rough.
Check filters – Clogged filters will block airflow. A dirty cabin air filter can carry dirt into the evaporator coil and impair the coil.
Check for leaks – Your automotive air conditioning system uses refrigerant to cool the air coming into your vehicle. Check for tiny leaks and have them repaired and the system recharged.
Check your radiator – some vehicles have electronic sensors that can affect the A/C performance.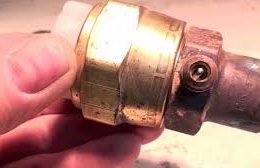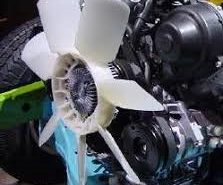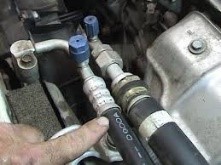 Common faults for conditioning system break down:
Drive belt.
Faulty compressor.
Faulty thermostat
Faulty electronics
Bacteria
Coolant or refrigerant leaks
Poor maintenance is a more expensive strategy in the short and long term. The tip would be to have a regular schedule for your automotive air conditioning.

Having an expert who can help with your maintenance, service or even choosing the right air-conditioning can be invaluable. Lyons is the "Largest Independent Auto Electrical Wholesaler and Installer", specialising in air-conditioning, filtration and pressurisers. Call us now on (08) 9259 7777 or email enquiries@lyons.com.au and speak to one of our experts to make sure you are chilled this summer.