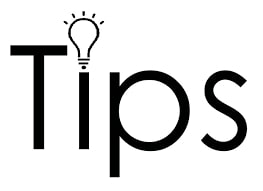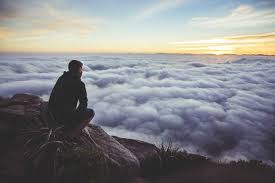 The new financial year has started and with expectations being high, best practice would be to plan ahead and secure the best results with the least headaches.
Now is the best time to review, plan and prioritise your personal and business goals. Time does not stand still, and we continue to juggle many things but when we sit back and review everything becomes clearer. Invest a few hours and plan ahead. Here are some things to think about
Review your finances
Start by reviewing your financial statements from the last year. Look for things like:
Where you spent your money?
Where can you potentially save (E.g. Outsource or in-house)?
Was it worth the investment?
How can it be done more efficient?
What are your options?
Consider whether you can buy your most frequently used items in bulk, negotiate with your suppliers, or reward employees with monetary or non-monetary incentives.
Save time
Free up more of your time so you can better focus on growing yourself, business and staff. Some strategies to achieve this include:
Set deadlines for important tasks
Creating templates for your frequently documents and tasks
Automate as much as you can without compromising on performance
Organise yourself and your work area
Embrace technology
Like making friend for the first time it takes effort. Technology is your friend if you want to get to know it. Technologies can help you manage and grow much more easily and quickly.
Refresh your vision of success
Take a good look at your personal or business situation.
Have you achieved your goals?
Have you or your work responsibility gained some growth or new achievements?
Have you any outstanding opportunities that you can capitalise on?
Dedicate a day by yourself, or with your business team, and map out:
The successes and shortcomings of the year, your short and long-term goals for the year,
Opportunities and potential prospects.
Don't rush this process. Explore any creative avenue that could help your situation and record it comprehensively with deadlines and use it as a guide for the coming months.
Assess your customer and work relations
People are what make the business world go around, so increasing our focus on people is arguably one of the first things we should do to improve our business situation.
How can we strengthen our current relations?
Perhaps a new promotional or loyalty program,
A reward for renewed membership or improved productivity
Recognition for initiative, achieving milestones or goals
Change for the better
We all have opportunities for improvement that require change. We know we need to change to make life better, but we choose to stay in our comfort where we feel safe. But how safe is it really?
Focus and make it a habit to change. It takes 30 days to do something before it becomes a habit. Set your personal change strategy and be consistent and disciplined to achieve the benefits of doing something better. Things like:
Time management – Prioritise, delegate, organise, scheduled diary, multi-task and plan
Communication – positive, clear, and concise verbal, written and body communication
Strategic – Planned, actioned, uncomplicated, consistent, holistic, simple and measured
Mindset – Positive, motivating, leadership, inspiring, problem solving, accountable and resilient
Learning – Technology, Leadership, skills, mentoring, innovation, openness and receptive
Set your plan and your schedule
Greatest minds don't work alone. Brainstorm your ideas with involved colleagues and management. Document goals that you want to achieve and set timeframes and milestones to track and measure.
Create a simple plan and set a schedule so you can work proactively without the pressure of running late or missing deadlines and have everything fall on your shoulders in one go.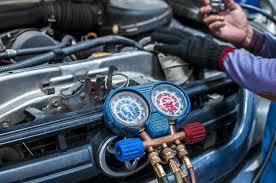 Don't procrastinate, get it done and move on!
Don't wait till summer to organise your scheduled maintenance of your Heavy Vehicle fleets Air-conditioning or cabin filtration systems. Summer is when you need it most!
Get your annual scheduled maintenance before summer
Order you critical spares and keep stock before you break down
Delegate and ask Lyons to send you a list of critical spares for your heavy vehicle
Upgrade your air-con or filtration system, if it has seen better days before summer
Repair or replace before you need it, not when you need it.
For scheduling and the best advice in air conditioning and filtration with over 35 years' experience across mining, construction, transport and light vehicles throughout WA, there is no better choice than Lyons.
Call us now on (08) 9259 7777 or email enquiries@lyons.com.au and speak to one of our experts to make sure your prepared for success.
/wp-content/uploads/2019/07/Tips.jpg
191
263
Emmanuel
/wp-content/uploads/2017/06/Lyons-Logo-Dark-300x111.png
Emmanuel
2019-07-18 14:02:30
2020-04-30 13:52:39
7 Tips to Plan Ahead and Succeed