25 YEARS CREATING INNOVATIVE SOLUTIONS TO MINING, TRANSPORT AND CONSTRUCTION INDUSTRY AIR CONDITIONING AND AUTO ELECTRICAL PROBLEMS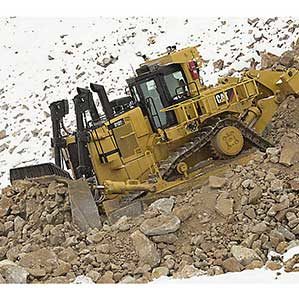 The Customer:
BHP Billiton
The Challenge:
Lyons were approached by BHP Billiton to install the Sigma Anti-Idling systems on a trial basis to save fuel costs , maximise engine life and increase service intervals. The challenges were many with this project , with the Sigma Anti-Idling technology being a new product for all parties. Mounting arrangements on machines a difficulty due to little available floor space.
The Solution:
The Sigma Anti-Idling system is a robust airconditioning package which is the first on the market to be fully automatic by being wired into the machines controls. The unit utilizes a trigger such as a park brake to start a count down sequence which in turn shuts the machine down automatically after a 3 minute delay with the 24V electric compressor then taking over the cooling of the machine. The HUF6BX1 Sigma unit is a fully contained unit which comes with a 24V electric compressor and large condenser designed for mining applications. The Sigma Anti-Idling system requires the installation of a separate set of batteries to ensure that the machine starting batteries are not affected. Lyons are proud to be part of this project with Sigma Airconditioning and are the preferred installer of these units in Australia.
The Result:
BHP Billiton are happy with how the project is proceeding and the Sigma HUF6BX1 units have now been installed on a number of other Western Australian minesites to save fuel costs, maximise engine life and increase service intervals on earthmoving machines.
Complete the form below. We'll be back to you soon
Drop in to our shop. We take all major credit cards