25 YEARS CREATING INNOVATIVE SOLUTIONS TO MINING, TRANSPORT AND CONSTRUCTION INDUSTRY AIR CONDITIONING AND AUTO ELECTRICAL PROBLEMS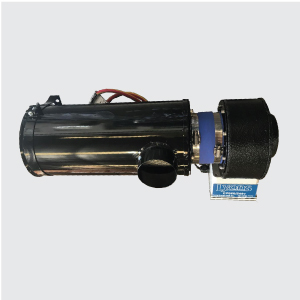 The Customer:
Quarico
The Challenge:
Control rooms on minesites require positive cabin pressurisation to ensure dust is kept out of important electronics and boards.
The Solution:
Quarrico approached Lyons to supply a CP060/240V cabin pressuriser for a control room off a crusher which would be working 24/7 therefore a 240volt motor would be preferred. The CP060/240 cabin pressuriser is utilised to provide a positive pressure in the switch room therefore ensuring the area is kept dust free. It also suitable for enclosures and electrical boxes. There is a CP300/240V option also available which utilizes an 10" cannister for a larger air flow, these are used mainly for fixed plant cabins and large areas. The CP060/240V and CP300/240V utilize quality motors to ensure service life is extended.
The Result:
The CP060/240V works continuously to ensure the control room for Quarrico is kept dust free with little maintenance required apart from filter change outs periodically.
Complete the form below. We'll be back to you soon
Drop in to our shop. We take all major credit cards