25 YEARS CREATING INNOVATIVE SOLUTIONS TO MINING, TRANSPORT AND CONSTRUCTION INDUSTRY AIR CONDITIONING AND AUTO ELECTRICAL PROBLEMS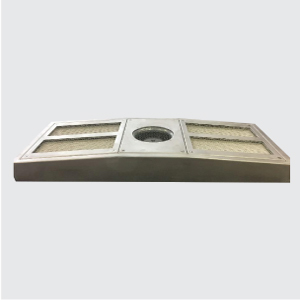 The Customer:
Citic Pacific
The Challenge:
Recirculation Incabin filters for earthmoving equipment working in hazardous environments have become increasingly important to ensure the occupants in vehicles are breathing in filtered air that is inside the cabin, not only provided through external pressurisation.
The Solution:
The Lyons Incabin HEPA Filter has been designed to filter the air that is inside the vehicle, and is recommended to be utilised with an external cabin pressuriser which is providing the filtered air. The Incabin HEPA filter utlises a 12/24v fan assembly to move air across the four HEPA filters that are inside the unit. The HEPA filters have been sourced to be relatively inexpensive compared to other products on the market. The Lyons InCabin HEPA filter is also available in a 2 filter assembly where space inside the cabin may be at a premium. The noise level of the unit has also been factored in to ensure that excessive noise is not an issue. This unit is designed by our Lyons sheetmetal fabrication team and has been built to withstand the rigours of the mining industry.
The Result:
Citic Pacific are trialling a number of variations of this unit and are testing accordingly.
Complete the form below. We'll be back to you soon
Drop in to our shop. We take all major credit cards