25 YEARS CREATING INNOVATIVE SOLUTIONS TO MINING, TRANSPORT AND CONSTRUCTION INDUSTRY AIR CONDITIONING AND AUTO ELECTRICAL PROBLEMS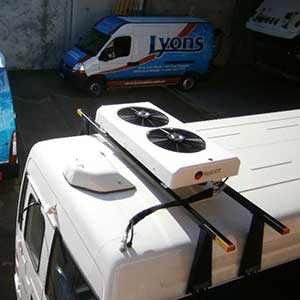 The Customer:
Barminco
The Challenge:
Fuso Rosa buses are quality buses however due to the location of the factory condenser, Barminco were having issues with airconditioning reliability and damage to the factory condensers.
The Solution:
Lyons have developed a condenser upgrade for Fuso Rosa Buses as well as Toyota Coasters that are working in areas that have high ambient temperature such as the Pilbara. Barminco have been getting the upgrade on their site buses for many years due to the premature air conditioning system failures that were happening prior to the upgrade. The factory condenser is in a location where it can be easily damaged or become full of dust and mud , where as moving the condenser to the roof and utilizing the Red Dot R4500 High performance condenser can alleviate this issues. This upgrade ensures long life and servicibility of the air conditioning system and will provide a cool and comfortable environment for the passengers of the vehicle.
The Result:
Lyons continue to install these upgrades for a number of Pilbara clients who utilise the buses as a site bus. The upgrade has also alleviated cooling issues on site due to larger condensing capabilities.
Complete the form below. We'll be back to you soon
Drop in to our shop. We take all major credit cards