A WIDE RANGE OF AIR CONDITIONERS & PARTS & ACCESSORIES FOR TRUCKS & 4 X 4s
Robinair Minimax RA Recovery Unit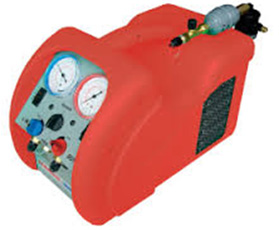 Description:
Comes with external inline filter and oil separator. Recovers all commonly used CFC- HFC- HCFC Refrigerants.  Oil-less compressor capable of handling both liquid and vapour.
Specification:
550 psi safety cut off switch.

Power Source 230 V 50 Hz- 10A Max- 1/2HP

Direct Drive AC Brushless Motor. One year warranty

Weight: 12.7kgs.
Code:
Minimax RA

Complete the form below. We'll be back to you soon
Drop in to our shop. We take all major credit cards