A WIDE RANGE OF AIR CONDITIONERS & PARTS & ACCESSORIES FOR TRUCKS & 4 X 4s
Sigma TDR10 Roof Top Package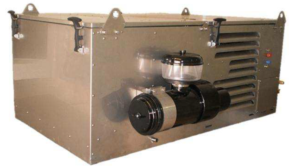 Description:
The new Sigma TDR10 has been designed from the ground up to meet customer demands for small, high performance package units, coupled with minimum maintenance requirements.
With this in mind the TDR10 was developed to operate in the harshest environments with unparalleled cooling performance at the same time offering the highest reliability with the longest service intervals.
Specification:
The TDR10 incorporates newly developed brushless 24 volt DC motors which are maintenance free and at the same time producing a staggering 400 l/s airflow to provide the maximum sensible cooling capacity possible in this size unit.
Code:
TDR10

Complete the form below. We'll be back to you soon
Drop in to our shop. We take all major credit cards