A WIDE RANGE OF AIR CONDITIONERS & PARTS & ACCESSORIES FOR TRUCKS & 4 X 4s
Sigma EC6 Rooftop Mounted Air Conditioner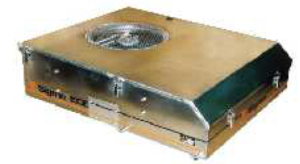 Description:
The EC6 Rooftop is a nominal 6kW evaporator and condenser packaged system suitable for large cabins as found on agricultural tractors, graders, rollers and front-end loaders.
Specification:
This system utilises heavy duty motors incorporating accessible brushes and a large access cover for ease of maintenance.
This system is available in 12VDC or 24VDC configurations, in standard powder coated zinc anneal finish or 304-2B stainless steel for use in a corrosive environment.
Code:
EC6

Complete the form below. We'll be back to you soon
Drop in to our shop. We take all major credit cards